Charlottesville Tree Service
Licensed and Insured Arborists Serving Central Virginia
Charlottesville Tree Service provides the full range of arboriculture services while implementing industry best practices in the safest manner possible. We take pride in working with our clients to achieve their vision for their trees and have achieved a solid 5-star rating on Google.com. As owner-operators, we are invested in safely delivering a quality service because we want to protect your trees and property, as well as our reputation. We've owned multiple businesses and know the importance of professionalism, from the very first interaction with the client through billing after services have been provided. We may be small, but our professionalism is unmatched in the industry. We are also licensed and insured for your peace of mind. We look forward to the rewarding experience of working with you and your trees.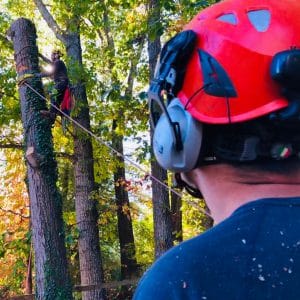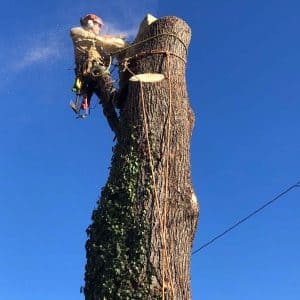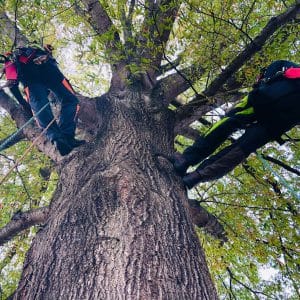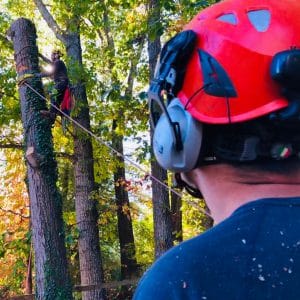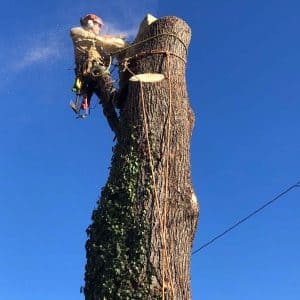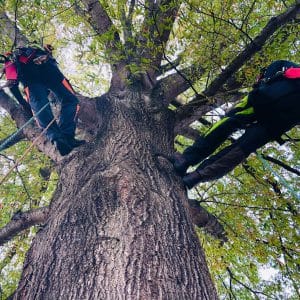 Our Story
Charlottesville Tree Service is owned by Tripp Otto, Phil Lykosh, and Martin Bush. We are a veteran-owned small business, operating in and around central Virginia. The three of us bring a vast array of experience to the job, including industrial rope access climbing, structural engineering, orcharding, timber management, land clearing, sawyering, construction general contracting, and service in the United States Army as paratroopers, a Ranger, and an attorney. We all own property in Albemarle and Nelson counties where we get to put our skills into practice with our own trees.
We are also busily raising future tree workers with eighteen children between the three of us. Our wives and children are due all the credit in supporting us as we've left stable jobs to pursue our passionate career in trees. We are thankful for them and also so thankful for our clients that have contributed to the success of Charlottesville Tree Service. We look forward to continuing to serve our communities for years to come.